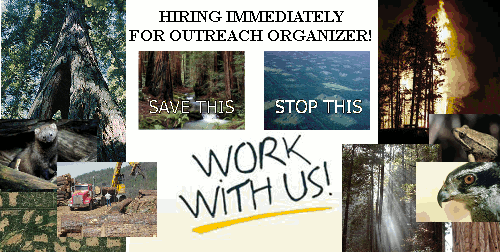 Forests Forever is now hiring full-time experienced campaign staff in our downtown Berkeley office to educate the public on crucial environmental issues and to advance environmental policy which protects our state's 17 million acres of woodland ecosystems and watersheds. Founded in 1989, during the historic campaign to save the Headwaters ancient redwood forest in Humboldt County, California, Forests Forever engages in year-round education, grassroots organizing and executive-branch and legislative advocacy.
We are looking for upbeat, personable, articulate individuals to join our grassroots campaign staff to effect change on forest issues. Join the fight to protect our forests! Forests Forever's grassroots campaign staff educates and activates citizens, empowering the public to have a stronger voice in public policy affecting and protecting forests.
Grassroots STREET & FIELD Campaign Position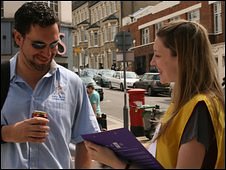 Street and/or field canvassing experience required.
Full Time: Monday-Friday either 10 a.m. - 6 p.m. or 2 p.m. - 10 p.m.
Inform and educate citizens on crucial environmental and forest related issues.
Inspire citizen activism through petition signing, membership, and letter writing to targeted public officials.
Compensation: $14/hr during training; $15/hr after training;
potential for generous bonuses
Benefits:
Full-time staff are eligible for health and dental coverage on a co-pay basis
Upbeat and Fun Work Environment
Generous Paid Time Off (vacation and sick time) PLUS 10 paid holidays per year
Call today and start tomorrow!


Forests Forever is a California non-profit corporation operating under IRS code section 501(c)(4). Our Federal Employer ID Number is 68-0201338.
The Forests Forever Foundation, a 501(c)(3) organization founded in 1998, carries out research, litigation, public education and administrative advocacy. Its Federal Employer ID Number is 94-3244942.